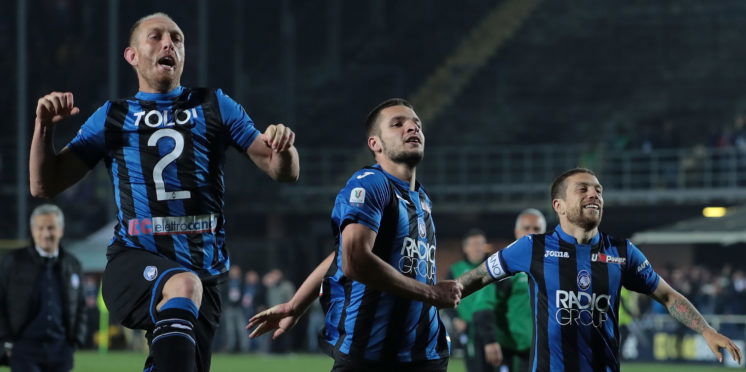 Can Atalanta continue it's magic?
There's one word that can describe Atalanta's 2018-2019 Serie A campaign: magic.  The club competed with the likes of Juventus and Napoli and finished third in the league table, ahead of bigger-budget clubs such as Inter and Milan.
The third place finish meant that Atalanta, which is considered one of Italy's smaller provincial clubs, qualified for the Champions League for the first time in its history. The Nerazzurri have been around since 1907, so this certainly was no small feat.  But, with all of that behind them and another difficult season on the horizon, can Atalanta continue its magic?
The biggest obstacle standing in Atalanta's way is exactly what it worked so hard to attain last year: a spot in the Champions League.  With the Champions League comes more travel and more games than the Atalanta players have faced in the past.  And these won't be typical games; they'll be high-pressure, physical games against some of the best teams in Europe.  We've seen Serie A squads such as Napoli struggle with the Champions League schedule in previous years, and Atalanta will likely be no different.
The Champions League will certainly test the depth of Atalanta's squad, and it is unclear whether star players such as Papu Gómez will be up to the task.  On top of that, Atalanta will have to play its Champions League home games at the San Siro in Milan.  Not only does this increase the travel; it also means that Atalanta won't have the home-field advantage to which it is accustomed.
Twitter: Atalanta To Play Champions League Matches Next Season At San Siro https://t.co/gVzt5pL0ch (@RealGMSoccer)
In addition to the challenge of playing in the Champions League, Atalanta again will deal with a tough Serie A schedule.  Last season, Atalanta took advantage of poor seasons from traditionally-stronger clubs such as Inter, Milan, Roma, Lazio, and Fiorentina.  Atalanta, for example, took four out of a possible six points from Inter and even defeated Lazio twice.  These Italian clubs have all seemed to make some big summer signings-Inter, for example, appear close to acquiring Romelu Lukuaku-so it's no guarantee that Atalanta will handle them next season.  What this means is that Atalanta will need to win virtually all its fixtures against some of the smaller Italian clubs, something that will not be easy to do given the extra Champions League games.
But not all hope is lost for Atalanta.  This summer, Atalanta fortified its squad by bringing in talented players such as Luis Muriel.  Muriel played last season on loan with Fiorentina, where he scored 6 goals in 19 appearances.  He's played for other clubs such as Udinese, Lecce, and Sampdoria, so the Colombian national is familiar with the Serie A style of play.  Initially, Muriel was thought to be a replacement for top-scorer Duvan Zapata, but now it looks like Atalanta could keep both.  Having both Muriel and Zapata on the squad will provide Atalanta with some depth for the Serie A and Champions League campaigns.
YouTube: Luis Muriel – Welcome to Atalanta
In addition, Atalanta recently acquired Ruslan Malinovskyi from Racing Genk. Malinovskyi is an attacking midfielder by trade, so he looks to fortify Atalanta's potent attack. Atalanta, like all teams that overachieve, is likely to lose talented players such as defender Gianluca Mancini, but even with some departures, the squad appears to be improved from last year.
How exactly will Atalanta's 2019-2020 season play out?  Will the Champions League schedule be too much of a burden for the players to bear, or will they band together once again and recapture last year's magic?  We'll find out soon enough, but one thing is for sure right now: the Serie A season is more exciting with teams like Atalanta near the top of the table.
---