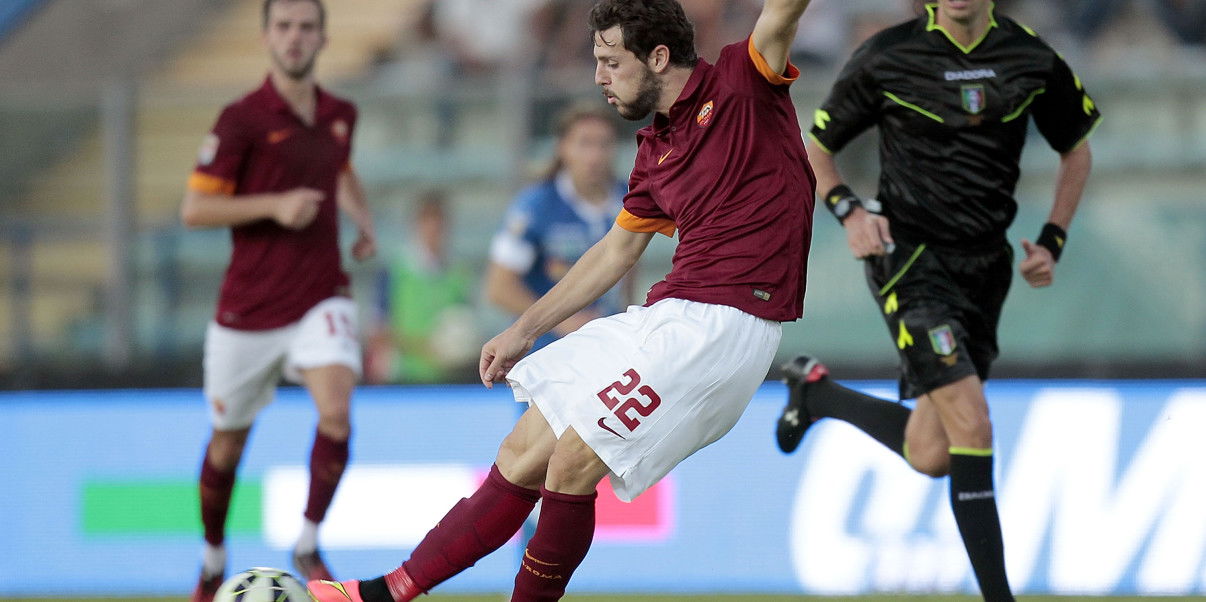 Destro Delays Bologna Move
Roma striker Mattia Destro has delayed his move to Bologna amidst rumours that other clubs have shown a big interest.
Destro was set to complete a €9 million move to Bologna this week, but the striker delayed the move after Premiership side West Ham stepped up their interest.
West Ham has already made a number of signings this window but with two of their star strikers on the injury list, they are desperate to land Destro.
The Italian forward is renown for his poaching style of play, which he has already shown for the national side scoring his first goal for the Azzuri on only his third appearance.
Although The Hammers are intent on landing their man, as it was revealed today by Sky Sports that fellow Premier League competitors Norwich City are interested in the strikers services as well.
The news of Norwich's interest came after their first team manager Alex Neil revealed, "He is a player who has been discussed."
With the recent arrival of Edin Dzeko, it looks clear that Roma will be selling Destro in the very near future. However it still remains unclear as to where he is going.
---