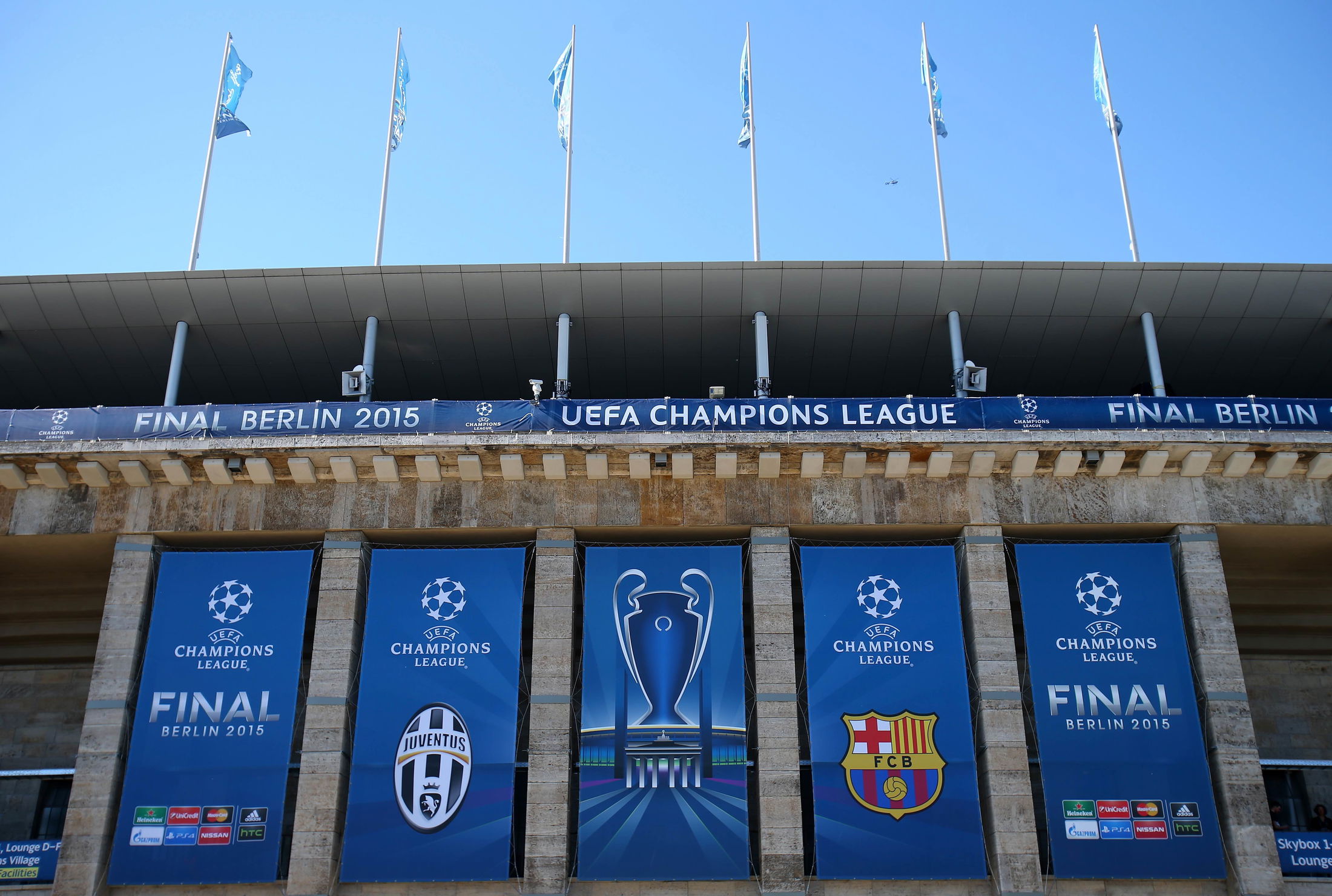 Previewing the Match of the Season
The showpiece of the year takes place tonight, as the Olympiastadion in Berlin plays host to Juventus and Barcelona in the Champions League final.
The already huge game is made even bigger knowing that whoever wins the old big ears will win the rare treble.
Juventus took a large blow midweek after their star centre half Giorgio Chiellini was ruled out of the final with a calf strain, his centre half partner Andrea Barzagli is also struggling with an injury.
Though the loss of Chiellini is a huge one for the old lady, Luis Suarez may be sighing with relief as he was set to face the Italian for the first time since the biting scandal in the 2014 World Cup.
Suarez however will still be facing former Manchester United full back Patrice Evra almost four years after being charged for racially abusing the Frenchman.
The two refused to shake each others hands last time the players met, it will be of some interest to see if they do tonight.
For Barcelona there is little concern on the injury front, Andrea Iniesta is their only problem, though he looks to have shaken of a calf injury he picked up in last weekends Copa Del Rey Final.
The last time these two sides met was in the quarter final of the 2003 Champions League Quarter Final in which Juventus prevailed 3-2 winners on aggregate with Marcelo Zalayeta scoring the decisive goal.
Many are predicting a different story tonight however, with Barcelona being tipped as huge favourites.
Both sides have had a difficult road to the final, Barca saw off 2013 European Champions Bayern Munich in the Semi-final and Juventus beat last years' champions Real Madrid.
Juventus not only have the momentous task of stopping the incredible attack of Lionel Messi, Suarez and Neymar who have a record 120 goals between them this year, but they must also find a way past Barca's excellent defence led by Gerard Pique, who has been in inspired form this year.
Barcelona fans may be quietly confident going into tonight's match whereas bianconeri fans may pray for an injury to Messi the magician. Whoever you are supporting however, there is plenty of evidence to suggest tonight's final could be a very good one.
---